I have always loved those Christmas feather trees, however I do not like the price! I'm going to show you how you can make one by shopping for your supplies at the Dollar store. Dollar store of my choice is always Dollar Tree.
I actually had everything I needed in my craft stash because I tend to pick up things that sometimes I have no idea what I'm going to do with it. I bought the styrofoam cones from the Dollar Tree. Whenever I find styrofoam shapes at the Dollar Tree I pick them up because they are so dang expensive at a craft store. The feathers came from Hobby Lobby. I don't know if they have feathers at Dollar Tree, I've never checked. But really this were on sale and I didn't use them all plus I had gotten them for a completely different project so it's sort of like they came from the dollar store, don't ya think?! I had originally planned to cover a lampshade with feathers, but soon nixed that idea. I had picked up 3 packs. They were priced at $1.99 each, but I got them when they were on sale for $1.59. I only used 1-1/2 packs to make three trees. I had also bought the snowflake picks at the Dollar Tree. I already had Mod Podge, as any good crafter does.
Using a sponge brush I applied Mod Podge to the cone starting at the base. Just start sticking the feathers on, overlapping each row, until the entire cone is covered. The feathers are different sizes. I used the tiny ones to cover the top of the cone.
I couldn't stop with just one. Since I had three cones I made three feather trees. I even had a couple of glass candlestick holders from the Dollar Store. The taller middle holder I had picked up at a garage sale over the summer.
I just love the way they turned out.
Thanks for visiting.
I'm sharing here: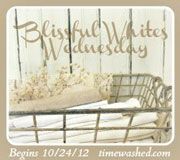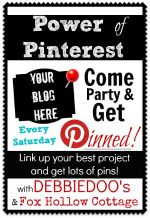 Clean & Scentsible
Beneath My Heart's Best DIY Projects of November party