I found this idea on Pinterest. The original idea came from
bluecricketdesign.net.
It was so simple and beautiful and I had a spot that needed something. This seemed like the perfect thing. The supplies I used were two 11 x 14 art canvases, Mod Podge, an old book, black acrylic paint and a sponge brush.
I tore out pages from an old book and coated them with Mod Podge and applied them to the canvases. I let them dry overnight.
I have to tell you that I am not able to draw at all. I can barely draw a stick figure. Luckily my son is an artist and knows how to use art programs such as Illustrator and Adobe. He drew some branches for me. I printed them off and traced around them.
I cut images of birds using my Cricut. For the leaves, I had a rubber leaf stamp and just stamped it onto a piece of cardstock and cut it out. I just laid it where I wanted leaves and traced around it. I did the same for the birds.
Using the sponge brush and black acrylic paint I just painted inside the lines. I took my time.
Here it is on the wall in our living room.
Please visit Becca at
Blue Cricket Design
. She has done some awesome projects. Thank you Becca for inspiring me.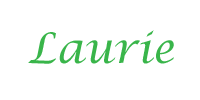 By TwitterButtons.com